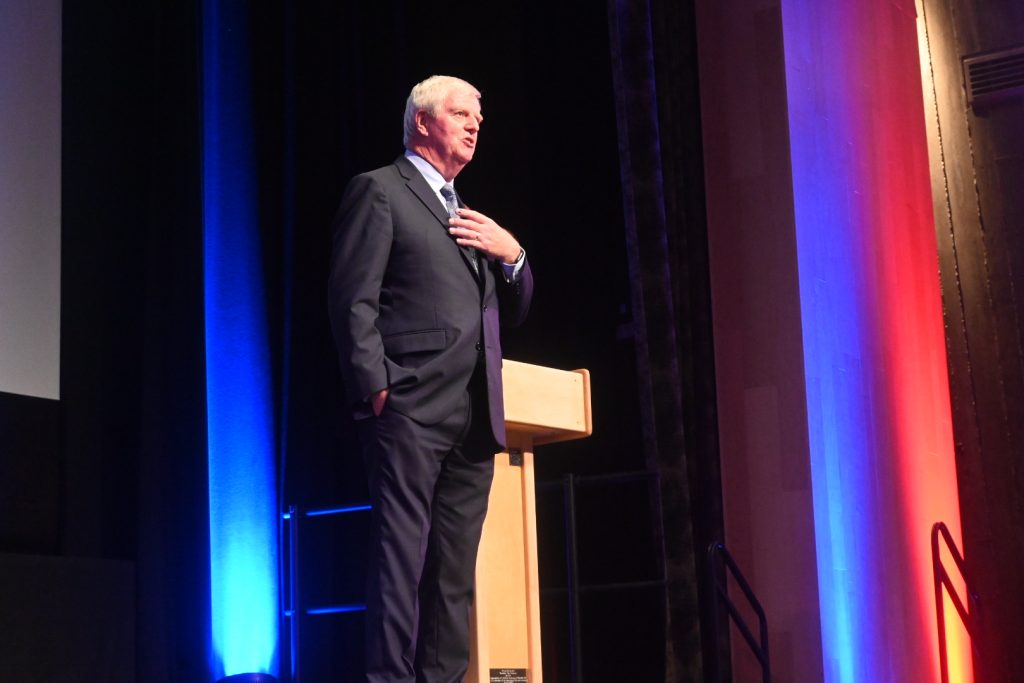 Connecting with Canadians fundraiser – 26 October
This past Thursday, the Regimental Family had the distinct privilege and pleasure to host a number of leaders from of the business community. The Colonel of the Regiment Dean Milner, Regimental Patron Marjolaine Hudon and Commanding Officer Nicolas Forsyth quickly made everyone feel at home.  We were also fortunate enough to have a very healthy contingent of serving soldiers and a small scarlet contingent to lend their contagious enthusiasm to our engagement.
The highilight of the evening was undoubtedly hearing General (retired) Rick Hillier deliver his thoughts and experiences on leadership and how it is so similar between military and civilian roles. While a small sample of pictures are included in this article, we encourage you to access the full website tfor full information on the Regimental Family and how your support helps us do more.
We wish to thank everyone who attended the event and certainly hope this engagement created interest in learning more about The Regiment and Guild.  We consider this event as simply an introduction to our Regimental Family, to which you can now consider yourselves a part of.
On behalf of all Dragoons, thank you for supporting our soldiers, veterans and cadets as well as their families.