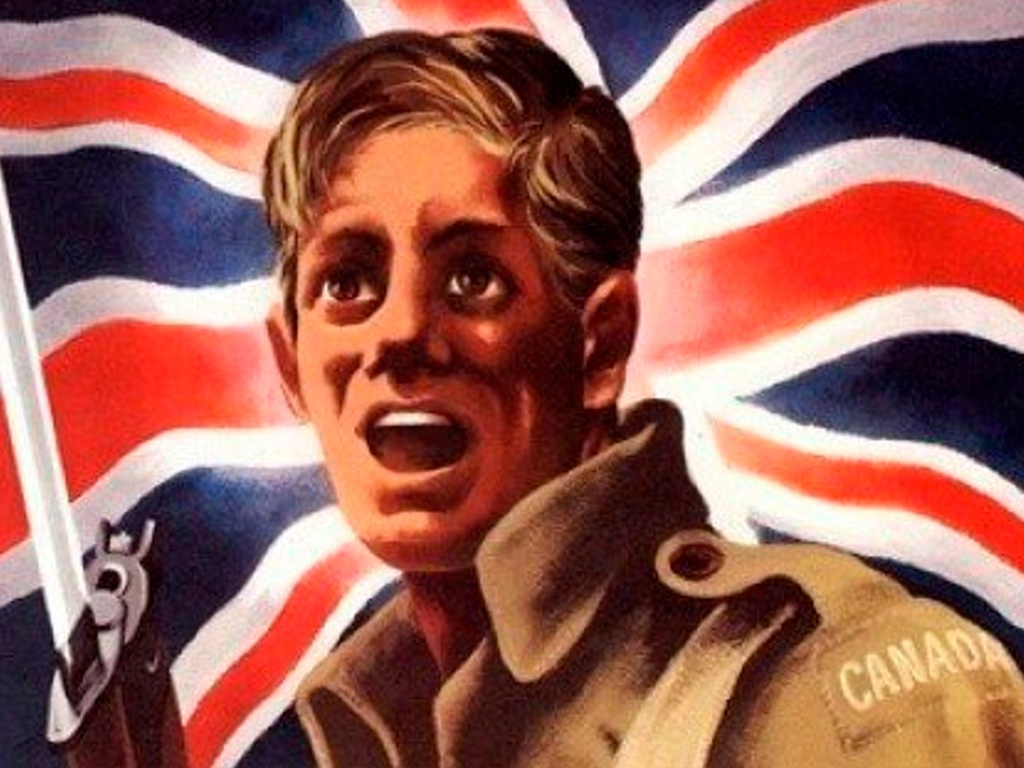 You'll Get Used To It: The War Show
Follow the journey of six Canadian infantrymen as they experience the anticipation and hardships of war. You will experience every stage from enlisting, training, leaving loved ones behind, actually going to fight the enemy, the fear and danger of battle, and the sorrow of losing comrades. All of which is met by the soldiers' guts, resilience and humour. Featuring popular music from the 1930s and 1940s this moving theatrical production brings history alive. You might even catch yourself singing along.
Recommended for age 14 and up.
Subscriptions and single tickets on sale now.
Produced by agreement with Peter Colley
Ticket Prices
Regular Tickets – $24
Senior & Student Tickets – $20
Group Rate Ticket – $19
Location
Scarborough Theatre Guild
Kingston Road (at Markham Rd)
Scarborough
Show Times
October 6, 7, 12, 13, 14, 19 and 20, 2023 at 8pm
October 8, 15 and 21, 2023 at 2pm
Join us for a Wine and Cheese reception after the October 6th performance.
For More Details
website https://theatrescarborough.com/box-office/
phone: 416-267-9292
email: boxoffice@theatrescarborough.com
PERSONAL NOTE: My father (George Lusted) was a proud member of the RCD's and served overseas during WWII. He only spoke of this phase of his life as one of his greatest adventures. I'm sure it was more than that. Full of heartache and fears, proud moments and tears. Coincidentally, this play at our local community theatre, follows the same route my father's regiment endured—From Canada, across the pond to the UK, up through Italy, France and ending in what was then Holland. My dad was in Leeuwarden when the Canadian Troops helped to liberate it. I feel like being involved in this local production is paying homage to my dad, the sacrifices he and others made to bring me the life I have. I hope you will consider joining us at the theatre!
-Valerie Lusted