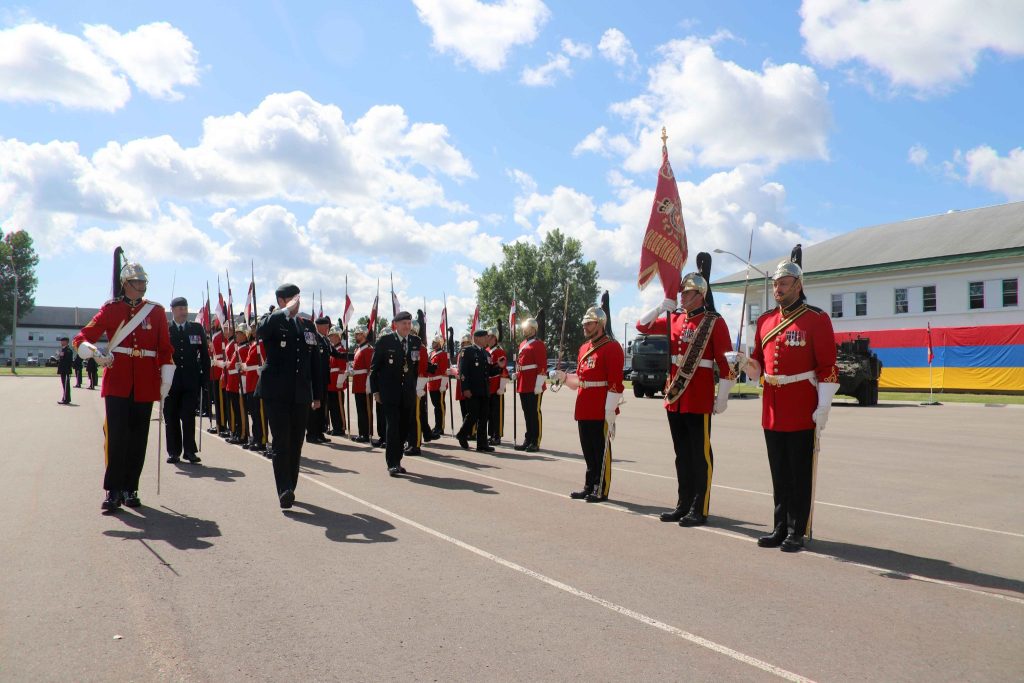 Presentation of The Royal Canadian Dragoons' Fifth Guidon
The carrying of colours into battle goes back into the dimmest of distant history. A cavalry regiment carried as its banner a Guidon which is derived from the French Guydhomme or guideman, To explore what a Guidon is and learn a bit about our Regiment's previous and current Guidons, Click here
The Regiment is proud to confirm the presentation of its fifth Guidon on 9 December 2022 at Garrison Petawawa by Her Excellency, The Governor-General of Canada.
The current intent is to have a parade and reception in unit lines of The Regiment, details will be confirmed as The Regiment coordinates with the GG's staff.
Update will be posted here as we get them so come back often!!